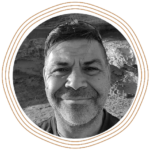 Lionel Lauch is a Gunditjmara Kirrae Wurrung-Bundjalung man, residing in his home country on the Mornington Peninsula in Victoria, Australia.  The Peninsula has been home to Lionel since he was 6 years old, where, as a child, he was drawn to exploring the land and natural environment and developing a deep connection and understanding to his country and cultural heritage.
Lionel has a passion for expanding and sharing his vast knowledge of cultural practices, stories, production of artifacts and traditional tools, bush foods and medicines, healing, building practices, artworks, music, dance, traditional ceremonies and contemporary engagement programs. He embraces the opportunity to share his extensive knowledge of the land and Indigenous cultures and traditions with the wider public through guided walks 'on country', yidaki healing, meditations, smoking ceremonies, talks and educational programs in agreement with both the Bunurong Land Council and the Boonwurrung Foundation to work on Country which we are based on.
Lionel is also a well-known artist, visually depicting his culture and lore through paintings, murals, carvings and sculpture. His works are made with passion which is evident in the final result of all his work.
 "I teach people about the importance of the land. The land can live without us, but we can't live without mother earth"
 "I teach respect and healing and i help other people, black or white, to get through their problems, as I have experienced a great deal of what life can throw at you"
Lionel has the blessings of the local Boon Wurrung and Bunurong community to share traditional knowledge and stories specific to the area.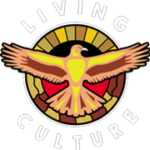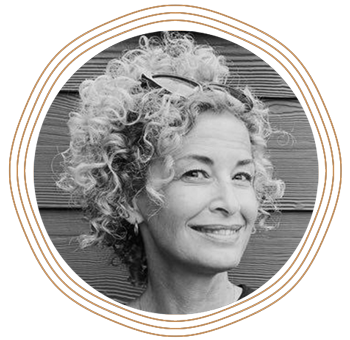 HEIDI DUELL
CO-FOUNDER, CREATIVE DIRECTOR, EVENTS, PARTNERSHIPS & STAKEHOLDER MANAGEMENT
Read Heidi's Bio….
Heidi began her career in the disability sector & moved to the surf industry when her children were young.
Since then has worked and volunteered for many not for profit and grassroots groups.
She is proud of the many collaborative community initiatives that has seen upgrades to services and infrastructure that support our ocean environment whilst protecting and rehabilitating public land and strengthening community voices and awareness towards things that matter.
Her favorite things are her children, surfing, lazy days reading, live music and whenever possible traveling off the tracks barefoot and footloose.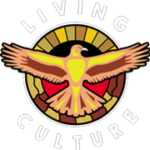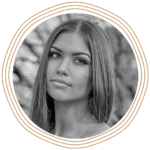 Skyla is a 23 year old Gunditjmara Kirrae Wurrung-Bundjalung women, who was born and raised on Boonwurrung/ Bunurong land.
From as early as Skyla can remember, culture has been a very large part of her life. Being the daughter of Lionel Lauch, Skyla's childhood consisted of weekly trips out bush learning of how her ancestors one lived off the land, making artwork with her father, attending cultural workshops and being part of the original Baluk Arts dance group. Skyla found a real passion for dancing in particular. It is a way for her to self-express and connect to the land and her ansestors.
All her life, Skyla has also been a very talented and passionate sportswoman who went on to become a national level sprinter- leading to her becoming a 3x NAIDOC Sports person of the year and 2x NAIDOC Youth of the year, with her first NAIDOC award being when she was just 9 years old. Skyla's love for sport drove her to complete a bachelor's degree in Exercise and Sports Science at Deakin University.
Since the completion of her degree, Skyla has made the decision to instead follow the path of cultural education and is now a full-time member of Living Culture. Though still very passionate about sports and exercise science, Skyla believes that her culture is her calling.
Another passion of Skyla's is the modelling and fashion world. She has been an agency signed model since the age of 12 and since has participated in 3 Melbourne Fashion Festival runway shows, hundreds of photo shoots, editorial campaigns, national advertisements and even placed top 3 in the Miss Galaxy Australia 2022 National Finals. It is through her modelling work that Skyla hopes to inspire other young Indigenous women to become whatever they want to be and to follow their dreams because anything is possible. She loves to be in front of the camera, but equally loves being behind it as photography is another passion of hers.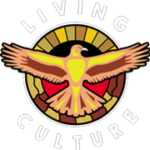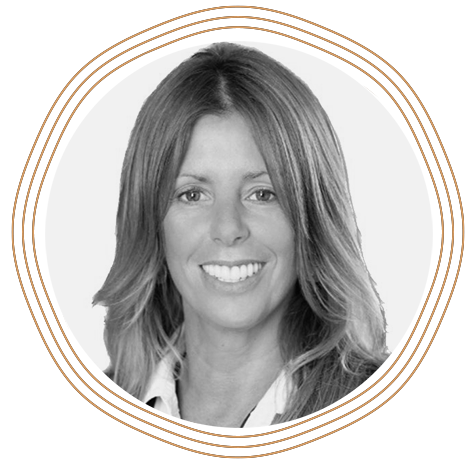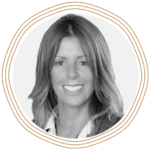 Meg has come into the team to manage our bookings/accounts and be an ultimate all-rounder! You'll start seeing Meg at a lot of our walks, workshops, and programs we run, so make sure to come up and say hello!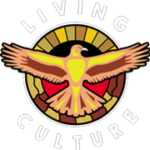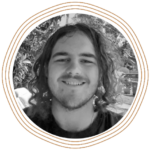 Hello my name is Hudson Fraser, I'm 18 and fresh out of school. My people come from Torres Strait Islands more specifically Thursday Island. I am a qualified Horticulturalist with experience over the past year with Indigenous plants. I'm currently partaking in the Trust For Nature, Warreeen Beek Rangers course where we go out onto country and work with the Bunurong Land Council and traditional owners. I'm very passionate and eager to learn all things about my culture and especially Indigenous plants and all our uses for them.